A new horror film titled
The Bye Bye Man
scared up $16 million in box office sales over the past week. The film is based on the chapter "The Bridge to Body Island" in Robert Damon Schneck's nonfiction book
The President's Vampire
(reissued last year as
The Bye Bye Man
, complete with the obligatory cover teaser "Now a terrifying motion picture!").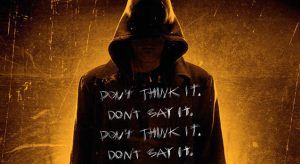 Intrigued by the topic, I read the book and interviewed the author. Our conversation covered a wide range of topics, from alien abductees to Charles Fort's disappointingly lax scholarship (see Schneck's chapter "The President's Vampire" for more), but we soon chatted about the monstrous creation he helped usher to the big screen... you can read my Special Report
HERE.
You can find more on me and my work with a search for "Benjamin Radford" (not "Ben Radford") on 
Vimeo.