Apparently my book "Bad Clowns" is frequently bought along with a book titled "Future Sex." I see my readers are optimists!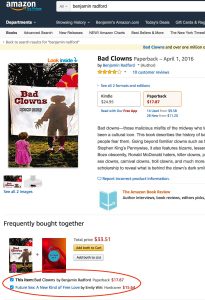 You can find more on me and my work with a search for "Benjamin Radford" (not "Ben Radford") on 
Vimeo
, and please check out my podcast 
Squaring the Strange!