In case you missed it, I recently appeared (along with Leo Igwe, Susan Gerbic, Eran Segev, and others) on the new episode of Richard Saunders's great podcast
The Skeptic Zone.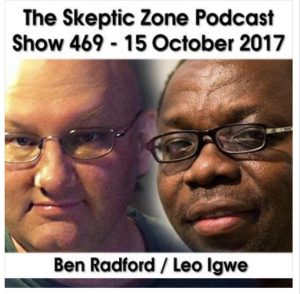 Check it out
HERE! 
You can find more on me and my work with a search for "Benjamin Radford" (not "Ben Radford") on 
Vimeo
, and please check out my podcast 
Squaring the Strange!