My new book,
"Investigating Ghosts: The Scientific Search for Spirits,
" is a Finalist for the New Mexico/Arizona book awards! Winners will be announced next month, but if you want to see what everyone's raving about, it's available for under $20 in ebook or paperback and the audiobook version will be out this week!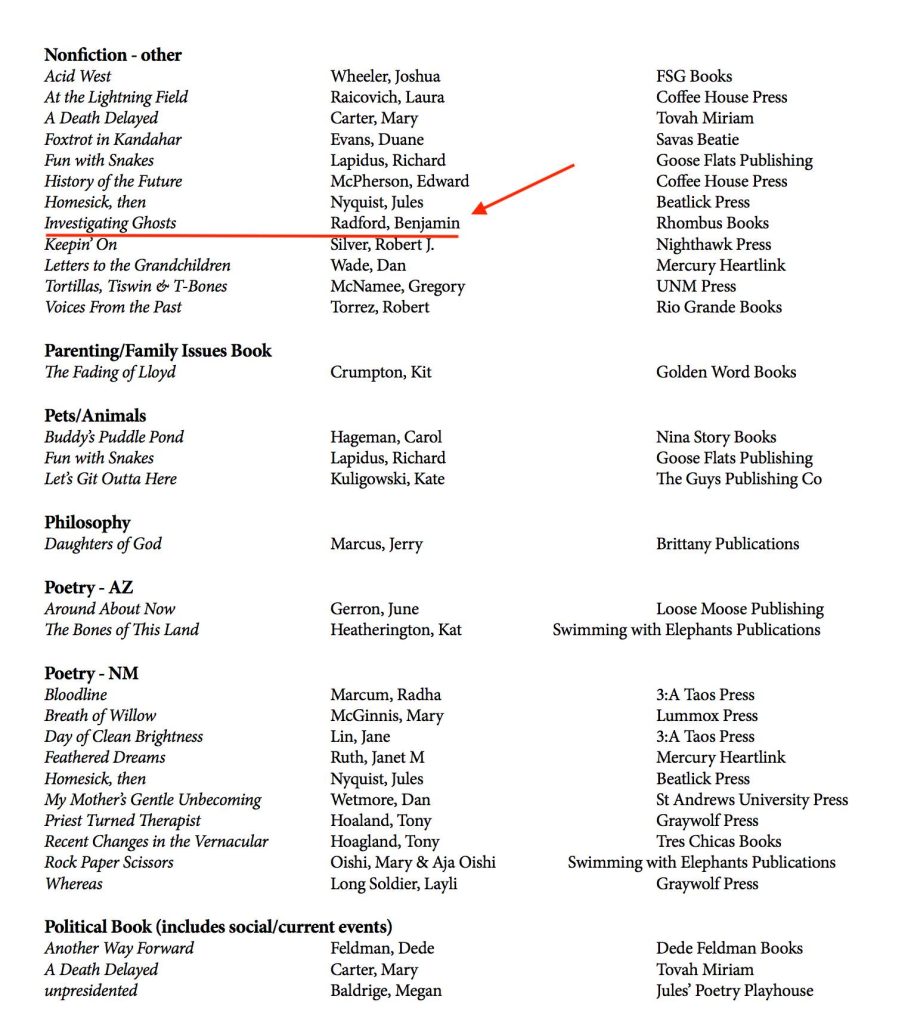 You can find more on me and my work with a search for "Benjamin Radford" (not "Ben Radford") on 
Vimeo
, and please check out my podcast 
Squaring the Strange!