I was recently interviewed by KRQE News on the topic of the Aztec UFO crash, a topic I covered in my award-winning book Mysterious New Mexico!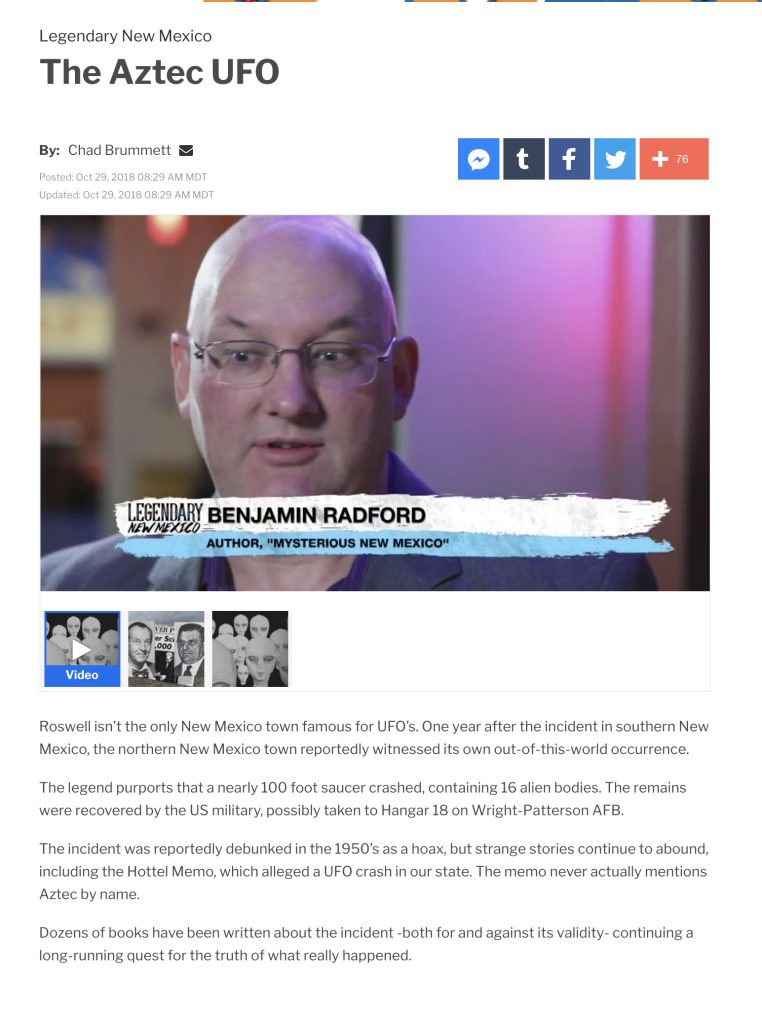 You can see the video HERE. 
You can find more on me and my work with a search for "Benjamin Radford" (not "Ben Radford") on Vimeo, and please check out my podcast Squaring the Strange!