Bad clowns—scary or malevolent ones, not incompetent ones—are all around us: on television, in movies, video games, books, and elsewhere. Bad clowns have—much to the irritation of good clowns—over the years become the most recognizable type of clown. Yet there is relatively little (even semi-serious) scholarship about these villainous vagabonds.
---
My book Bad Clowns goes far beyond trotting out the familiar bad clown tropes of John Wayne Gacy and Pennywise. They are included here, of course, but you'll also find bizarre, lesser-known stories of weird clown antics including S&M clowns; Ronald McDonald protests; Bozo obscenity; clowns in vans abducting children; evil clown scares in England and Staten Island; behind-the-scenes at Marvel Comics with Obnoxio the Clown; sex clowns, dip clowns, troll clowns and much more.
---
Bad Clowns is the first book to examine bad clowns as pop culture (and counterculture) icons. Bad Clowns is the definitive book on bad clowns, drawn from a variety of perspectives including pop culture, folklore, psychology, and sociology. Rooted in historical clowns including court jesters, the Harlequin figure, and Mr. Punch. Bad Clowns describes bad clowns in films, in books, and on television—what makes clowns go bad, the rise of the bad clown, why clowns are scary, and what makes many people afraid of clowns.
---
The clown has played an important role in all societies and cultures, and the bad clown is an inherent part of that. You can no more separate a clown from a bad clown than a clown from his shadow. Like it or not the bad one is the clown we love to hate. From Foo Foo to Frenchy, Punch to Pennywise, Shakes to Sweet Tooth, a seemingly inexhaustible supply of bad clowns keeps coming, bursting out of a tiny car into the media, each more vile than the last. Bad clowns exist mostly in our imaginations as vigilante anti-heroes of the Id.
Top 10 Bad Clowns
The clown has played an important role in all societies and cultures, and the bad clown is an inherent part of that. You can no more separate a good clown from a bad clown than a clown from his shadow. Bad, evil, and maladjusted clowns have plagued the world for centuries; here is a list of the top ten bad clowns of all time—some of them real, some of them fictional, and some of them seemingly in between. It's the clown you fear will appear at your birthday party—or over your bed as you sleep.
The Joker
The most famous comic book supervillain and evil clown in the world, Batman's archenemy the Joker first appeared in a 1940 issue of Batman comic and has been memorably portrayed in film by Jack Nicholson and Heath Ledger.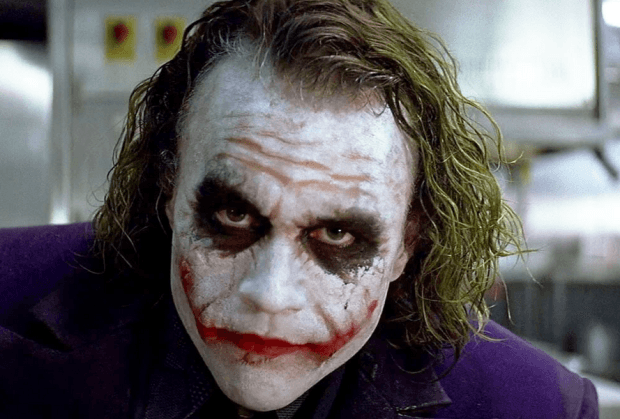 Mr. Punch
Mr. Punch, the red-capped, gleeful, wife-abusing serial killer star of Punch and Judy puppet shows since the 1600s, remains popular today as family entertainment and has inspired countless writers including Clive Barker and Neil Gaiman.
Ouchy the S&M Clown
San Francisco-based Ouchy the Clown has been dispensing bondage and beatings to (un)deserving clients since 2001 and is America's premiere provider of "adult clown services."
Pennywise
Stephen King's hit novel It featured an evil entity which took the form of a menacing clown called Pennywise. The 1990 television miniseries adaptation starring Tim Curry traumatized a generation of Americans and helped fuel the modern interest in scary clowns.
Pogo (aka John Wayne Gacy)
John Gacy preyed on vulnerable Chicago-area men in the mid-1970s, killing dozens by stabbing and strangulation; though Gacy was never a professional clown—he was a contractor by trade—he occasionally volunteered as Pogo the clown, cementing his reputation as a real-life killer clown.
Frenchy
Frenchy the Clown, who appeared in National Lampoon magazine in the 1980s and 1990s, was created by comedy writer Nick Bakay and illustrated by Alan Kupperberg. Frenchy's wacky R-rated antics (including drug use, torture, and prostitution) soon became one of the magazine's most popular features.
The Phantom Clowns
In the 1980s rumors began circulating that gangs of clowns were trying to abduct children, sometimes using white vans. Police investigated and determined that many of the reports were hoaxes or misunderstandings, noting that no clowns ever actually abducted anyone. The mystery has never been formally solved, though folklorists believe that the phenomenon was a form of mass hysteria.
Shakes
Written and portrayed by Bobcat Goldthwait, Shakes the Clown was featured in the 1991 film of the same name (described as "the Citizen Kane of alcoholic clown movies"). In the film Shakes is framed for a murder by a rival clown and must clear his name while sobering up, reuniting with his lost love, and harassing mimes in his spare time.
Crotchy
Crotchy the Clown was charged with obscenity for exposing himself while hosting a public-access show called Cosmic Comedy in the 1990s; he appealed his conviction and his case ended up with the Nebraska Supreme Court being forced to watch him masturbate.
The Northampton Clown
A mysterious, sinister clown prowled the nocturnal streets of Northampton, England, in October 2013. He did not threaten anyone but unnerved and intrigued many, especially when eyewitnesses posted photos of the clown on social media. The Northampton Clown soon spurred copycat creepy clown reports in New York, California, and France.