Books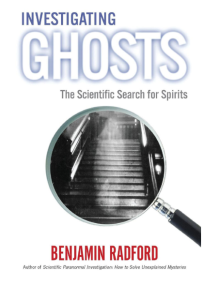 Investigating Ghosts
2018, Rhombus Publishing Co.
Albuquerque, New Mexico
Learn more || Amazon.com || Audiobook || On Squaring the Strange
Bad Clowns
2016, University of New Mexico Press
Albuquerque, New Mexico
The Merchant of Dust
2015, Rhombus Publishing Co.
Albuquerque, New Mexico
Mysterious New Mexico: Miracles, Magic, and Monsters in the Land of Enchantment
2014, University of New Mexico Press
Albuquerque, New Mexico
The Martians Have Landed! A History of Media-Driven Panics and Hoaxes
Co-author with Robert Bartholomew
2011, McFarland and Co.
Jefferson, North Carolina
Learn More | Amazon.com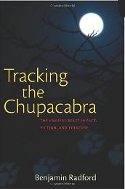 Tracking the Chupacabra: The Vampire Beast in Fact, Fiction, and Folklore
2011, University of New Mexico Press
Albuquerque, New Mexico
Learn More | Amazon.com
Scientific Paranormal Investigation: How to Solve Unexplained Mysteries
2010, Rhombus Publishing Co.
Corrales, New Mexico
Learn More | Amazon.com
Lake Monster Mysteries
Lead author, with Joe Nickell
2006, University Press of Kentucky
Lexington, Kentucky
Learn More | Amazon.com
Media Mythmakers: How Journalists, Activists, and Advertisers Mislead Us
2003, Prometheus Books
Buffalo, New York
Learn More | Amazon.com
Hoaxes, Myths, and Manias: Why We Need Critical Thinking
Co-author with Robert Bartholomew
2003, Prometheus Books
Buffalo, New York
Learn More | Amazon.com
Selected Book Chapters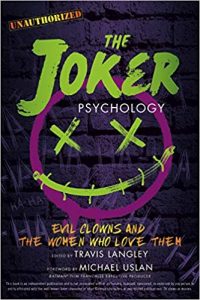 The Joker Psychology: Evil Clowns and the Women Who Love Them
Travis Langley
2019
Sterling
The Sundance Reader (7th Edition)
Mark Connelly
2014
Cengage Learning
Pseudoscience and Deception: The Smoke and Mirrors of Paranormal Claims
Bryan Farha, Ed.
2013

Vaccination Controversies: A Reference Handbook
Contemporary World Issues Series: Science, Technology, and Medicine
David E. Newton, Ed.
2013
ABC-CLIO
Marijuana: A Reference Handbook
Contemporary World Issues Series: Science, Technology, and Medicine
David E. Newton, Ed.
2013
ABC-CLIO
Life's Little Mysteries: Answers to Fascinating Questions About the World Around You
Jerry Relato and Emily Anderson, Eds.
2011
TechMediaNetwork
Paranormal Claims: A Critical Analysis
Bryan Farha, Ed.
2007
University Press of America
Everything You Know About God is Wrong: The Disinformation Guide to Religion
Russ Kick, Ed.
2007
Disinformation Company Inc.
Dictionary of Atheism, Skepticism and Humanism
Bill Cooke, Ed.
2006
Prometheus Books
America's Youth: Opposing Viewpoints
Elizabeth Des Chenes, Ed.
2008
Christine Nasso/The Gale Group
Science Under Siege: Defending Science, Exposing Pseudoscience
Kendrick Frazier, Ed.
2009
Prometheus Books
Ethics in the 21st Century
Mary Alice Trent, Ed.
2005
Pearson Education
Science to the Rescue
Benjamin Radford, Ed.
2008
The Committee for the Skeptical Inquiry
The New Encyclopedia of Unbelief
Tom Flynn, Ed.
2007
Prometheus Books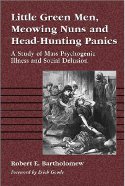 Little Green Men, Meowing Nuns and Head-Hunting Panics: A Study of Mass Psychogenic Illness and Social Delusion
2001, McFarland and Company: North Carolina
Co-written with Robert E. Bartholomew
Bizarre Cases: From the Files of The Skeptical Inquirer
2000, Committee for the Scientific Investigation of Claims of the Paranormal
Amherst, New York
Opus Maledictorum: Insults, Curses, Slurs, and Other Bad Words from Around the World
1996, Marlowe & Company
Reinhold Aman, Ed.
Books Referencing Benjamin Radford's Work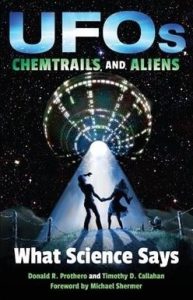 UFOs, Chemtrails, and Aliens: What Science Says
Donald Prothero and Timothy Callahan
2017
Indiana University Press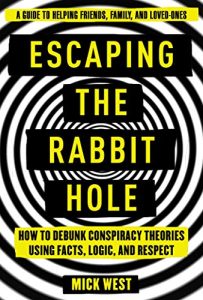 Escaping the Rabbit Hole: How to Debunk Conspiracy Theories Using Facts, Logic, and Respect
Mick West
2018
Skyhorse Publishing
Monster Hunters: On the Trail with Ghost Hunters, Bigfooters, Ufologists, and Other Paranormal Investigators
Tea Krulos
2015
Chicago Review Press
Sharp Thinking (in Hebrew)
Gilad Diamant
2015
Sharp Thinking Media
The Mammoth Book of Conspiracies
Jon E. Lewis
2012
Running Press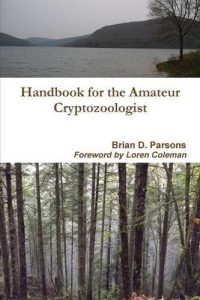 Handbook For the Amateur Cryptozoologist
Brian D. Parsons
2015
Lulu Pub.
Why Science Is Wrong… About Almost Everything
Alex Tsakiris
2014
Anomalist Books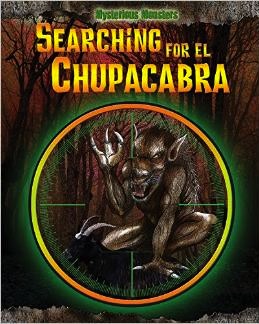 Searching for El Chupacabra
(Mysterious Monsters series)
Jennifer Rivkin
2014
ROSEN / Power Kids Press
Commodifying Bodies
Nancy Scheper-Hughes, Ed.
2002
SAGE Publications
Re-Creating Medicine: Ethical Issues at the Frontiers of Medicine
Gregory Pence
2007
Rowman & Littlefield Publishers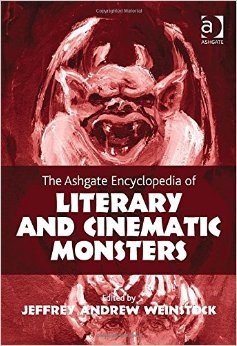 The Ashgate Encyclopedia of Literary and Cinematic Monsters
Jeffrey Weinstock
2014
Ashgate Publishing

Lying Wonders of the Red Planet: Exposing the Lie of Ancient Aliens
S. Douglas Woodward
2014
CreateSpace

Mississippi Folk and the Tales They Tell: Myths, Legends, and Bald-Faced Lies
Diane Williams
2014
The History Press
Fashion- Philosophy for Everyone: Thinking With Style
Jessica Wolfendale (Ed.)
2011
Wiley
Beyond the Grave: A Paranormal Investigators Journal
A.M. Hill
2013
CreateSpace Independent Publishing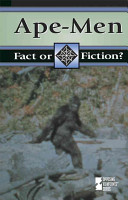 Ape-Men: Fact or Fiction?
Terry O'Neill, 2005, Greenhaven
The Untold Story of Champ: A Social History of America's Loch Ness Monster
2012, Robert E. Bartholomew, State University of New York Press
Encyclopedia of Urban Legends: Updated and Expanded Edition
2012
Jan Harold Brunvand
ABC-CLIO
What Happens Next? Contemporary Urban Legends and Popular Culture
2012
Gail de Vos
Libraries Unlimited
Paranormal America: Ghost Encounters, UFO Sightings, Bigfoot Hunts, and other Curiosities in Religion and Culture
Christopher Bader, F. Carson Mencken and Joseph Baker
2010
New York University Press
‪
The Best Technology Writing 2010
2010, Julian Dibbell, Yale University Press
‪
And Justice For Some: An Exposé of the Lawyers and Judges Who Let Dangerous Criminals Go Free
Wendy Murphy, 2007, Sentinel
The Rough Guide to Unexplained Phenomena
Bob Rickard, John Michell, 2007, Rough Guides
Democratic Communications: Formations, Projects, Possibilities
James F. Hamilton, 2009, Lexington Books
‪
Understanding Biology Through Evolution (3rd Ed.)
Bruce D. Olsen, 2007, Bruce D. Olsen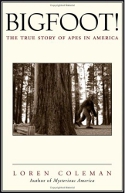 Bigfoot!: The True Story of Apes in America
Loren Coleman, 2003, Paraview
Secrets of the Sideshows
Joe Nickell, 2005, The University Press of Kentucky
Adventures in Paranormal Investigation
Joe Nickell, 2007, The University Press of Kentucky
Investigating the Paranormal
Joe Nickell, 2001, The University Press of Kentucky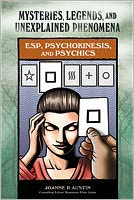 ESP, Psychokinesis, and Psychics
Joanne P. Austin, Rosemary Ellen Guiley, 2008, Checkmark Books
‪
Regulating Violence in Entertainment
Paul Ruschmann, 2010, Chelsea House
A Beginner's Guide to Scientific Method
Stephen S. Carey, 2011, Wadsworth Publishing
‪
Contemporary Marketing
David L. Kurtz, 2009, SouthWestern College Publishing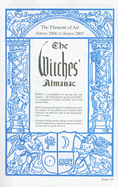 The Witches' Almanac: Spring 2006-Spring 2007
2006, Elizabeth Pepper, Witches' Almanac Ltd.
‪
Bigfoot: Fact Or Fiction?
Rick Emmer, 2010, Chelsea House Publications
‪
Mysteries and Legends of New England: True Stories of the Unsolved and Unexplained
Diana Ross McCain, 2009, Globe Pequot
‪
Re-Creating Medicine: Ethical Issues at the Frontiers of Medicine
Gregory Pence, 2007, Rowman & Littlefield Publishers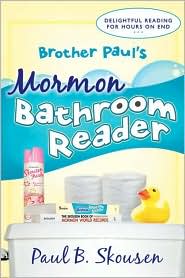 Brother Paul's Mormon Bathroom Reader
Paul B. Skousen, 2005, Cedar Fort
‪
Hidden Animals: A Field Guide to Batsquatch, Chupacabra, and Other Elusive Creatures
Michael Newton, 2009, Greenwood
Lone Star Spooks: Searching for Ghosts in Texas
Nate Riddle
Mysterious Creatures: A Guide to Cryptozoology
George M. Eberhart, 2002, ABC-CLIO
Bigfoot: The Life and Times of a Legend
Joshua Blu Buhs, 2010, University Of Chicago Press
The Copycat Effect: How the Media and Popular Culture Trigger the Mayhem in Tomorrow's Headlines
Loren Coleman, 2004, Pocket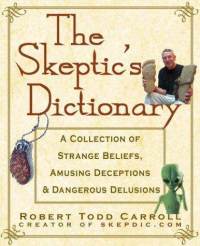 The Skeptic's Dictionary
Robert Carroll, 2003, Wiley
‪‪
Sense and Goodness Without God: A Defense of Metaphysical Naturalism
Richard Carrier, 2005, AuthorHouse
Environmental Social Sciences: Methods and Research Design
Ismael Vaccaro, Eric Alden Smith, Shankar Aswani, 2010, Cambridge University Press
‪
Addicted to Placebos: Understanding Science and Society
Alan J. Scott, Ph.D., 2006, APP
The Paranormal
Kenneth Partridge, 2009, Hw Wilson
Liminal Lives: Imagining the Human at the Frontiers of Biomedicine
Susan Merrill Squier, 2004, Duke University Press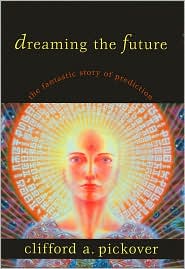 Dreaming the Future: The Fantastic Story of Prediction
Clifford Pickover, 2001, Prometheus Books
The Girl Who Gave Birth to Rabbits: A True Medical Mystery
Clifford Pickover, 2002, Prometheus Books
Terrorism: Research, Readings, and Realities
Lynne L. Snowden, Bradley C. Whitsel, 2004, Prentice Hall
‪
Essentials of Psychology
Douglas A. Bernstein, 2010, Wadsworth Publishing
Crop Circles
Michael Martin
2006, Capstone Press
Consultant
Th!ink: Why Crucial Decisions Can't Be Made in the Blink of an Eye
Michael R. LeGault
2006, Threshold Editions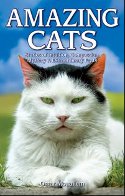 Amazing Cats: Stories of Intuition, Compassion, Mystery and Extraordinary Feats
2008, Omar Mouallem
Folklore Publishing Ltd.
Ghost Mysteries: Unraveling the world's most mysterious hauntings
2009, Kathleen Weidner Zoehfeld
Aladdin
Monstres Des Lacs
2009, Danielle Goyette
Editions Michel Quintin
Uniquely Vermont
2004, Emily Raabe
Heinemann Library
Blind Spots: Why Smart People Do Dumb Things
2007, Madeleine L. Van Hecke, PhD
Prometheus Books
Mysterious Creatures: A Chapter Book
2005, Catherine Nichols
Nancy Hall Inc.
The Window in the Corner: A half-century of children's television
2003, Ruth Inglis
Peter Owen Publishers