I'm quoted in the
Wikipedia entry
on the TV show
"Paranormal Lockdown.
" I call it "typical sensationalized nonsense trying to gloss over half-baked pseudoscientific investigation" and note that "Groff and Weidman are walking around a house with a camera crew, literally and figuratively in the dark. The only things they're testing are their video editor's endurance and the patience of their viewers." I'm bracing for misspelled hate mail from the show's fans...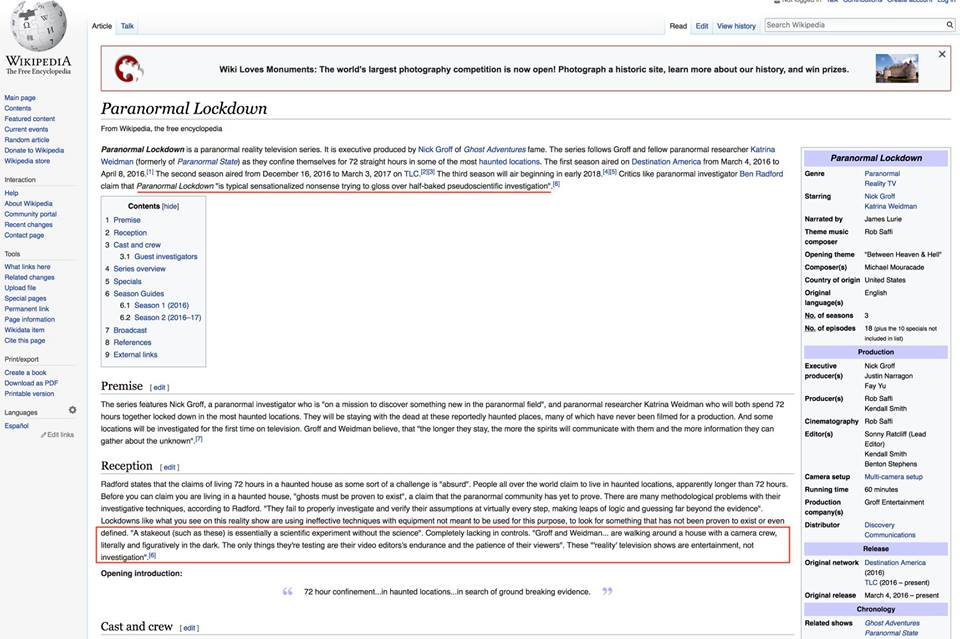 You can find more on me and my work with a search for "Benjamin Radford" (not "Ben Radford") on 
Vimeo
, and please check out my podcast 
Squaring the Strange!