The new horror film The Conjuring 2 is, like its predecessor, supposedly based on the "true case files of Ed and Lorraine Warren," a real-life married pair of self-styled demonologists involved (however peripherally) in several high-profile haunted house reports, mostly in the 1970s and 1980s. It reunites writer/director James Wan with Patrick Wilson and Vera Farmiga, reprising their roles as Ed and Lorraine Warren, respectively.
The first Conjuring film was set at a rural Rhode Island farmhouse in 1971, but this new film begins with a wholly unrelated–and far more famous–case, that of murderer Butch DeFeo who killed his family in their Amityville, New York, home. The killings really happened, and DeFeo's defense lawyer famously tried to claim that DeFeo should be found not guilty because ghosts made him do it. The jury saw right through this flimsiest of Devil-made-me-do-it defenses but the Warrens did not, taking Butch DeFeo at his word that some unseen evil lurked in the house and compelled him to kill. The heavily fictionalized story was later made into a novel by Jay Anson and spawned a popular horror film franchise…. You can read the rest at my CFI blog HERE.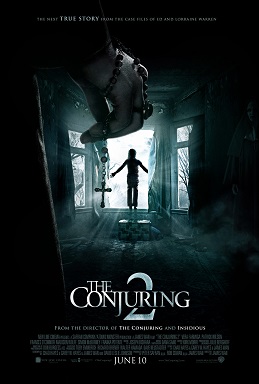 You can find more on me and my work with a search for "Benjamin Radford" (not "Ben Radford") on Vimeo.