I will be speaking at Bubonicon, New Mexico's premiere fantasy/sci fi convention; on Friday night August 25 I will be giving a presentation on "New Mexico's UFO Conspiracies" and handing out sample issues of Skeptical Inquirer.
We will also be recording an episode of Squaring the Strange, so look for my co-hosts Pascual Romero and Celestia Ward!
This year's Bubonicon 49 runs August 25-27, and the theme is time travel. There's plenty of authors, experts, and costumed fun.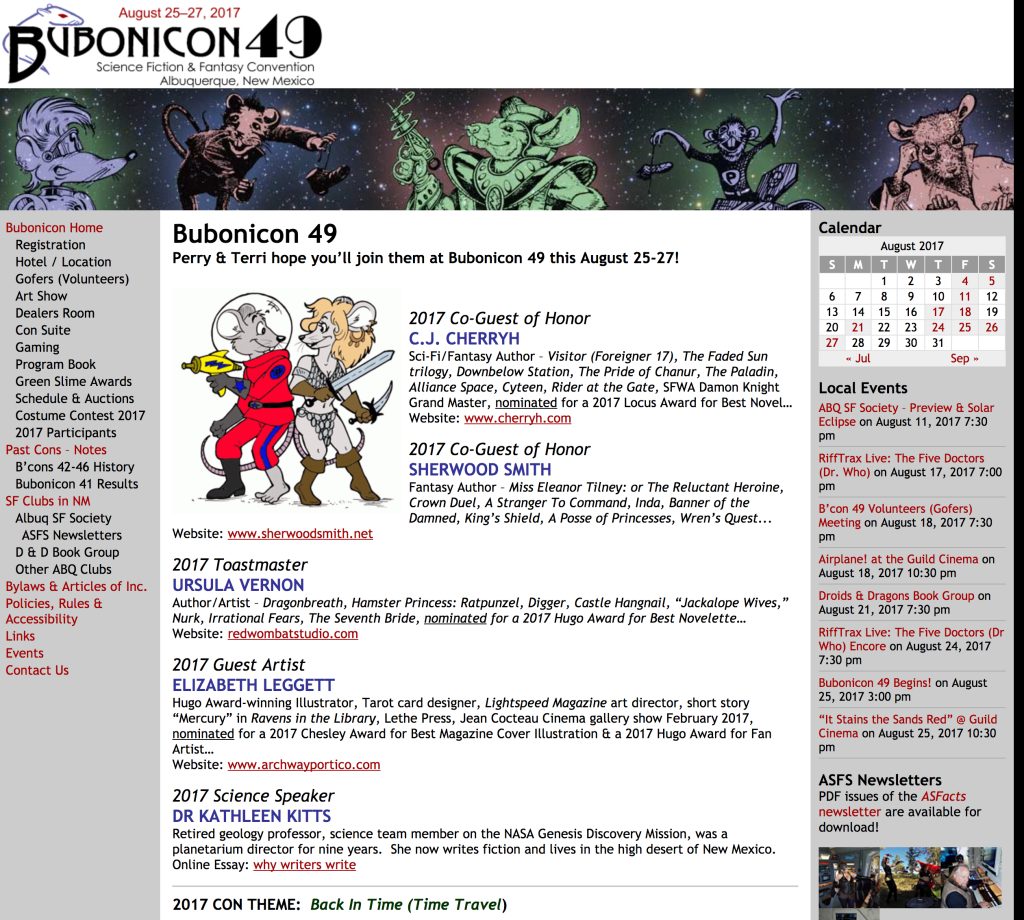 Come check it out!
You can find more on me and my work with a search for "Benjamin Radford" (not "Ben Radford") on Vimeo, and please check out my podcast Squaring the Strange!