I was on "The Edge of the Unknown" show, talking about ghosts, ghost investigations, and my new book!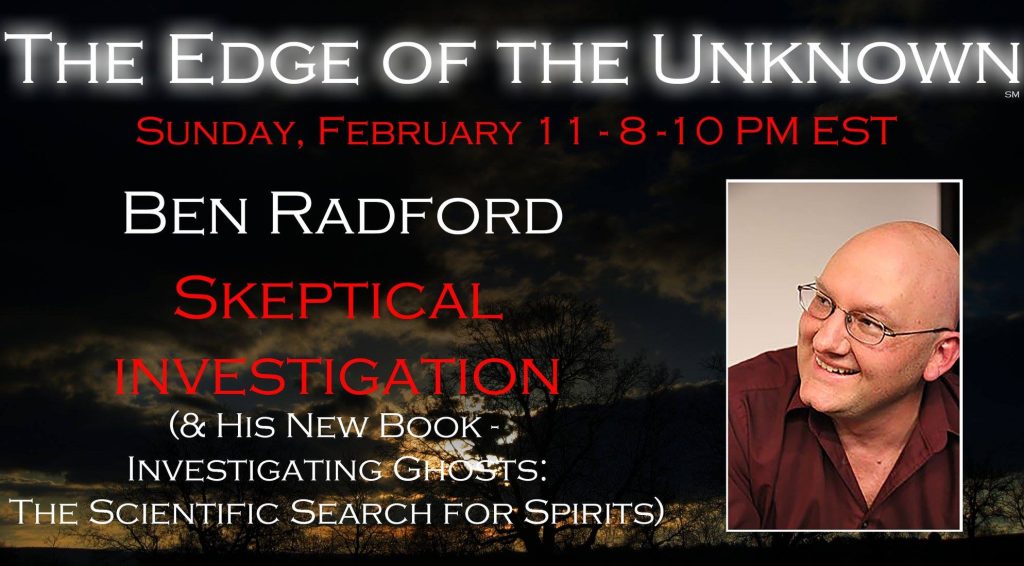 You can listen to the show HERE! 
You can find more on me and my work with a search for "Benjamin Radford" (not "Ben Radford") on Vimeo, and please check out my podcast Squaring the Strange!