I recently gave a live presentation on Phantom Clown Panics for the Folklore Podcast. Cost is a reasonable £5, which supports the podcast…
Most evil clowns are fictional, but some bad clowns are reported to roam streets and parks looking for innocent children to abduct—yet seem to vanish just before police can apprehend them. Some say they are real, while others claim they are figments of imagination. They are known as phantom clowns, and were first sighted in 1981, when children in Boston reported that clowns had tried to lure them into a van with promises of candy. Other reports surfaced in other cities and in later years, with the same pattern: Parents were fearful, children were warned and police were vigilant, but despite searches and police checkpoints no evidence was ever found of their existence. They returned in the fall of 2016 when reports spread across America—and later around the globe—of these menacing clowns.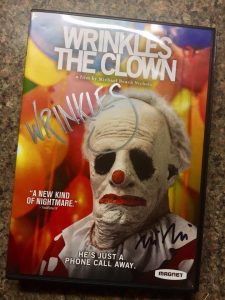 You can check it out HERE!