I'm a guest on the new The Next Truth show, talking about skeptical and scientific approaches to ghost investigation.
You can listen to it HERE!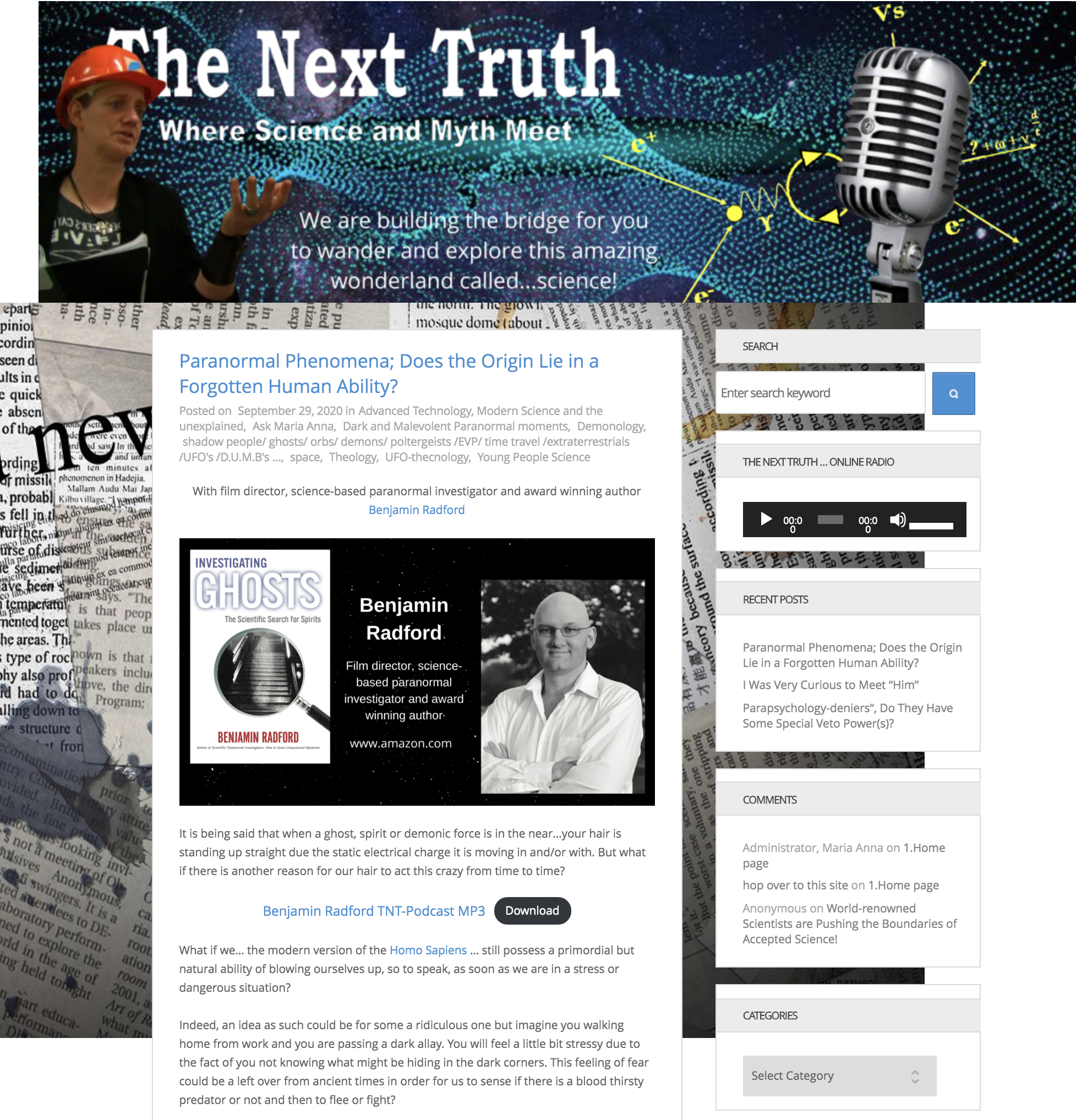 You can find more on me and my work with a search for "Benjamin Radford" (not "Ben Radford") on Vimeo, and please check out my podcast Squaring the Strange!