Colorado Republican Rep. Lauren Boebert sent this weird fear-mongering tweet.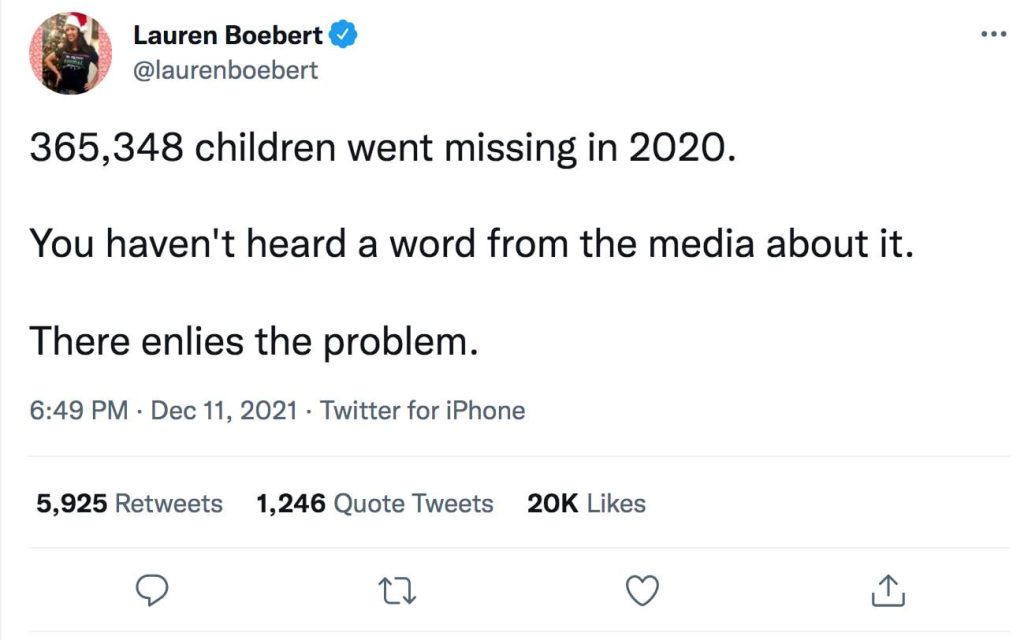 It's wrong on several levels: 1) she's confusing missing *children* with reports; 2) "missing" doesn't imply abducted, and most are runaways who return within hours; 3) "the media" isn't reporting on it because they know how to read statistics and it's a non-story.
Also, "enlies" isn't even a word.